Category Archives:
family tragedy
Posted in Christians Get Rich, failure, family tragedy, financial tragedy, God and riches, God's plan, God's work, overcoming failure, riches, theology of riches, tragedy, why bad things happen to good people
Tagged failure is a stepping stone, failure is not final, how to deal with failure
James Tughan doesn't blame the cops for shooting his son after he pointed a (toy) gun at them. James himself had called the police after his adult adopted son, his brain altered by drugs and concussions, had called to threaten James' life. He recognizes the police were there to protect the innocent.
"I can't really hold anybody responsible for that except Alex," James says on a 100 Huntley St. video. "He provoked it"
He could not defuse the family tumult that resulted from the incident, so he now pours his pain into his drawings on paper. An accomplished artist in the realism genre, James explores the fragility of relationships in a world fraught with sin, but at the same time offered hope through the redemption of a loving Savior.
"This is how I deal with this phenomenon," he says.
James Tughan grew up in a Christian home in Toronto and found faith in Christ, but not all was as it seemed. There were fissures. Unlike many who reject the faith of their parents because of some level of inconsistency between action and diction, James incorporated the jarring dissonance into his art.
With eye for detail, James excelled in realism and became a sought-after artist for commercial pieces for 25 years.
But recently, he's turned more to fine art, wanting to give voice to a vibrant faith struggling with a shattered reality.
He married and had a beautiful family. He and his wife adopted Alex, who excelled in sports.
It was accidents on the snowboard (he preferred not to use a helmet) and a drug habit that started in the 7th grade that doomed Alex. His parents didn't catch on to his drug use until it had devolved into ecstasy and heroin. Alex warped into an aggressive and hateful young man.
"In the end we ended up with a perfect storm," James recounts. "Alex stopped being Alex, he became someone else. Our house was a war zone. He had become a con artist and… Read the rest: James Tughan Christian artist, troubled son.
Posted in art, artist, Christ, Christian, christian art, christian artist, Christian family, Christian living, Christian news, Christian testimony, Christianity, Christianity in action, dysfunctional family, family, family tragedy, real Christianity, real issues Christianity
Tagged alex tughan, james tughan, Toronto, troubled teens
After being handed a bloody bag of personal items of their dead son, Myron Leavitt was informed that his other son had a 5% chance of surviving surgery and that – if he lived – he would probably be charged with vehicular manslaughter.
"The other kids were 18 years old and were drunk out of their minds, but the state trooper said, We have a witness that thinks that your sons ran the red light," Myron says on a Virginia Beach Potter's House podcast.
Talk about Job being informed of calamity after calamity.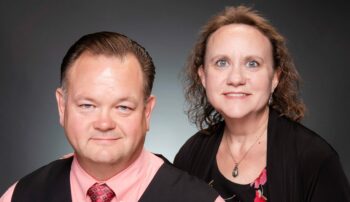 "Over 75% of marriages that have a tragedy like this in their lives, their marriage does not survive because people grieve differently, people process things differently," Myron says. "But the grace of God, when he is the only answer you have, he is able to navigate you through these things."
Not only did Myron's marriage survive, they're pastoring a church showing mercy, love, compassion and strength to others in Sanford, Florida – as incredible as Job's recovery.
"I made a decision very early on that I'm going to choose forgiveness. I wasn't out to hurt these kids," Myron says. "I wanted, after everything is said and done, to be able to witness to these kids and to share the love of Christ with them."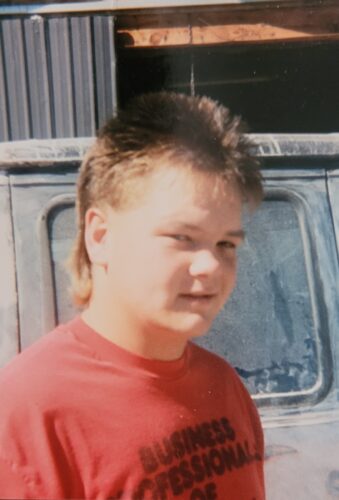 Myron's journey with God began in the U.S. Navy. His girlfriend of the time took him to the recruiter's office. They were both supposed to sign up so they could be together. But Myron found himself shipped out to Scotland, and his girlfriend never signed up.
His father had been a "Jack Mormon," an insincere adherent. His violence and alcoholism turned Myron off to Mormonism. In Scotland, he met some on-fire Navy men who served Jesus on and off the ship and showed him an authentic relationship with the living Lord.
Back Stateside, Myron started attending a startup church in Jacksonville, Florida, where the pastor, after one month, asked him to be in a rap group for outreach. "Here I was a corn-fed country boy, what did I know about rap?" he quips. He grew up in Notus, Idaho.
But Myron already sensed a passion for Christ, so he was given a tambourine and went off to the local park to perform in the crowd-getting concert that members preached to. At that outreach, a woman got saved who ultimately became his wife (moral of the story: say yes to pastor).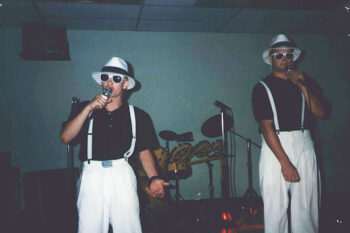 Thirteen times, the Navy gave him orders to ship out. Thirteen times, Myron ignored them. He loved his pastor and wanted to continue growing in the Lord at the Victory Chapel.
"I don't recommend to anyone they risk a court martial," Myron cautions. "All I know is that I believed that God wanted me to stay in my church."
Myron did indeed grow in the Lord, to the point that he was ordained and sent to launch a church, since his church believed launching new works is the most likely way to quickly fulfill the Great Commission. He has pastored a few churches.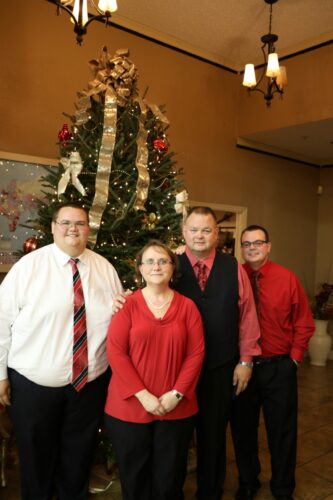 Once when he was back in Jacksonville church, his wife, Jenny, got diagnosed with cancer. It was stage 4 Non-Hodgkin's Lymphoma with less than 25% chance of survival, and the doctor didn't give her much hope. "You may want to call your family in," he told Myron at one point. "I don't think we'll be able to bring her back."
With a 3-year-old and a 3-month-old, Myron felt that God would have to save her, so he told the doctor to do his duty while he prayed. Jenny survived, though she has suffered secondary diseases that resulted from the cancer treatment.
Years later, his sons crashed. They were closing the church after a drama and concert outreach close to midnight in the Jacksonville church. Caleb was 20, and Jacob was 17. Myron and Jenny left first.
Myron got the call as soon as he arrived at home. The pastor's wife spotted a wrecked car, just like Caleb's, on fire on the side of the road. Myron called and texted them, neither answered. So Myron drove to the… Read the rest: modern day Job Pastor Myron Leavitt.
Posted in Christ, Christian, Christian living, Christian testimony, Christianity, family tragedy, how marriage can survive tragedy, marriage and tragedy, real Christianity, real issues Christianity, tragedy, why bad things happen to good people
Tagged DUI, florida, forgiveness, Job, marriage, patience of job, sanford, US Navy, victory chapel