June Perez had experienced football injuries, so when he slipped and smacked down hard on the floor, he thought the excruciating pain in his right shoulder would eventually go away.
"That pain in my shoulder was not alleviating," June says on a CBN video. "Days turned into weeks, and weeks turned into months."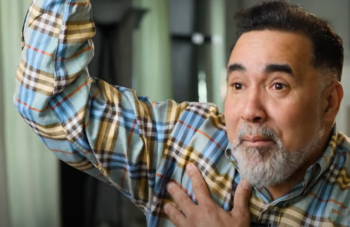 A nurse at the medical facility where June worked made an ominous assessment of his unabated pain: "You're going to have to go under the knife."
June stubbornly refused.
"I'm just going to live with Tylenol for the rest of my life," he responded. "We're going to be buddies."
The specter of surgery was unappealing, but a lifetime supply of Tylenol wasn't much better. Every night, he suffered two hours of pain before he fell asleep.
"I've been athletic almost all my life and figured: okay, another football hit, but it was more than that," he slowly realized.
The throbbing would not go away. "I've never suffered such an agonizing pain before in my life, like something or someone Read the rest: Tylenol was his friend until Jesus healed him.